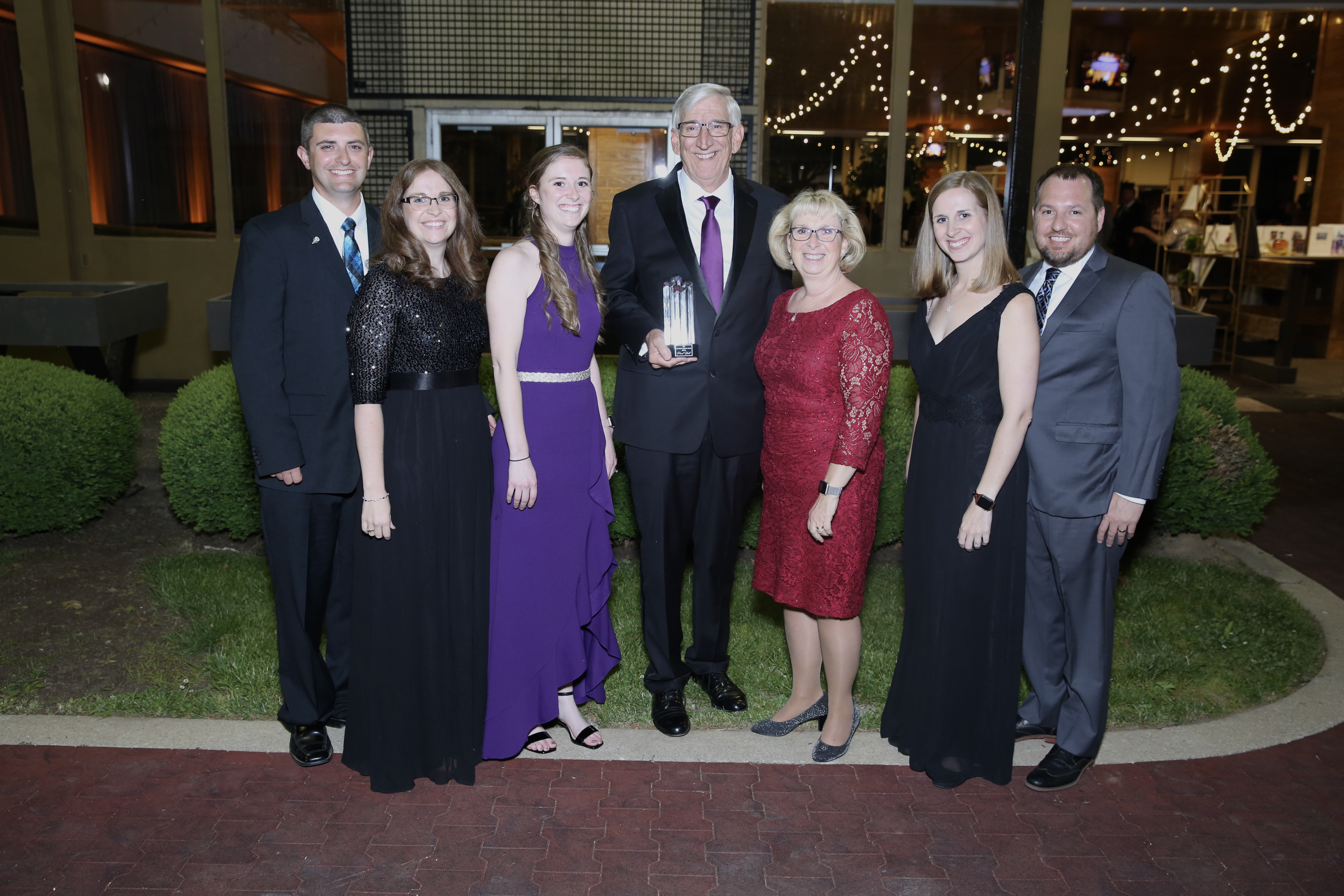 Paul Hall, Founder and CEO of Paul Hall & Associates Insurance was recently honored by
receiving the highest accolade an individual can get as a Kentucky 4‐H Alumni, the Honorary
Emerald Award. This award goes to only one individual a year and Paul was surprised with it for
2021 after the 2020 banquet was cancelled.
Paul has been a lifelong 4‐H'er, since his start with Kentucky 4‐H as a young boy. He served as
State 4‐H President and never stopped serving even after aging out. Paul was an integral part of
forming the Kentucky 4‐H State Teen Council, began and lead many fundraising efforts as well
as helped initiate the achievement awards for Kentucky 4‐H.
Paul also invests a lot of his time, energy and money into Ohio 4‐H and other youth programs.
He has always been a huge supporter of our community and our youth. He recently helped lead
the levy in Brown County for extension programming and that levy was successful thanks to his
hard work and leadership.
His daughter, and VP of Communications at Paul Hall & Associates, Anna Stroud said, "What it
comes down to, the thing that makes dad different, is his incredible desire to see our youth develop
into true leaders in organizations such as FFA, 4‐H and FCCLA in order to keep the future looking
bright. He will go above and beyond to help our youth from the ground up. Whether that is a small
county 4‐H club needing community service or fundraising opportunities, a single FFAer needing
funds to compete in a national level speaking contest, or spearheading the entire campaign to
guarantee a future for an entire county extension program. He truly sacrifices his time, his money,
his attention and his thoughts to make sure these students always have opportunities to "make the
best better." That's what makes Paul Hall….Paul Hall. His hands have never stopped serving and his
heart has always stayed loyal to the organization that changed his life so many years ago."
How proud we are at Paul Hall & Associates to call him our leader and our employer.
Congratulations Paul on this enormous achievement. It was well deserved.