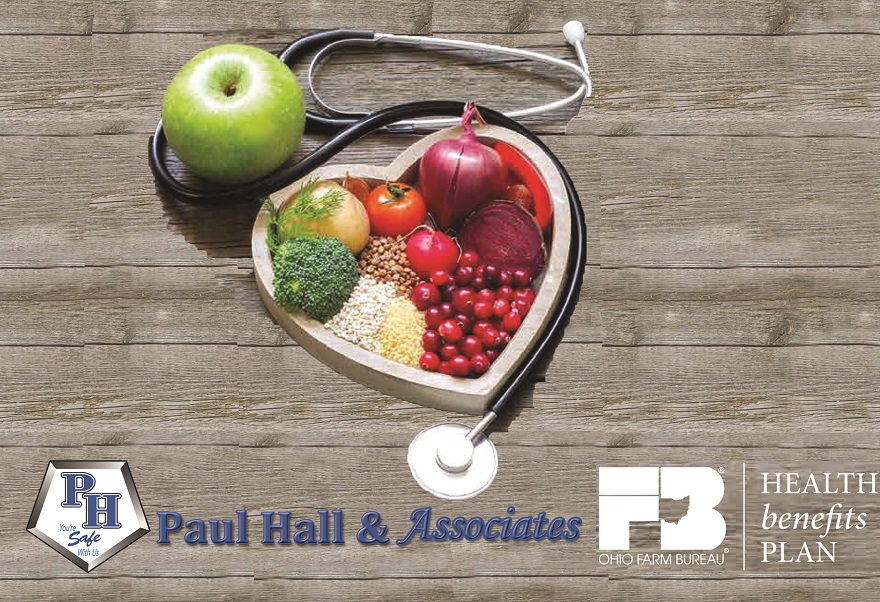 Is your health insurance costing too much? Is your deductible too high? Can you see your own doctor? Let us help set you up with plan that can benefit you.
We have access to the Ohio Farm Bureau Health Benefits Plan for Ohio farmers and those in ag-related industry to help you and your employees find a good fit for your health insurance needs. The Ohio Farm Bureau Health Benefits Plan can lead to more rate stability and is a smart solution that offers potential savings for Ohio farmers and small businesses with 100 or fewer employees.Eligible businesses must be in the agricultural economic sector, measured from "Farm to Fork." One in seven employees in Ohio are a part of this economic sector.
In additional to financial protection, the new health benefits plan offers:
Competitive rates through a self-funded arrangement
Fixed, predictable monthly payments
A variety of plan designs - four deductible with coinsurance and four high deductible plans
Medical Mutual of Ohio's broad provider network and Rx formulary
Protection from financial liability should your business leave the plan
Broad network of doctors and hospitals
Protection of being part of a larger self-funded pool
To top it off, the Farm Bureau plan provides expanded wellness offerings so your employees can benefit from your investment in them even further. Specialty products that are only available to employers and covered employees participating in the OFB Health Benefits Plan include dental, vision, life, optional life and disability plans at specially discounted rates.
To learn more about this plan, or to discuss health insurance in more detail, please request a quote, email us or give us a call.