Santa Days!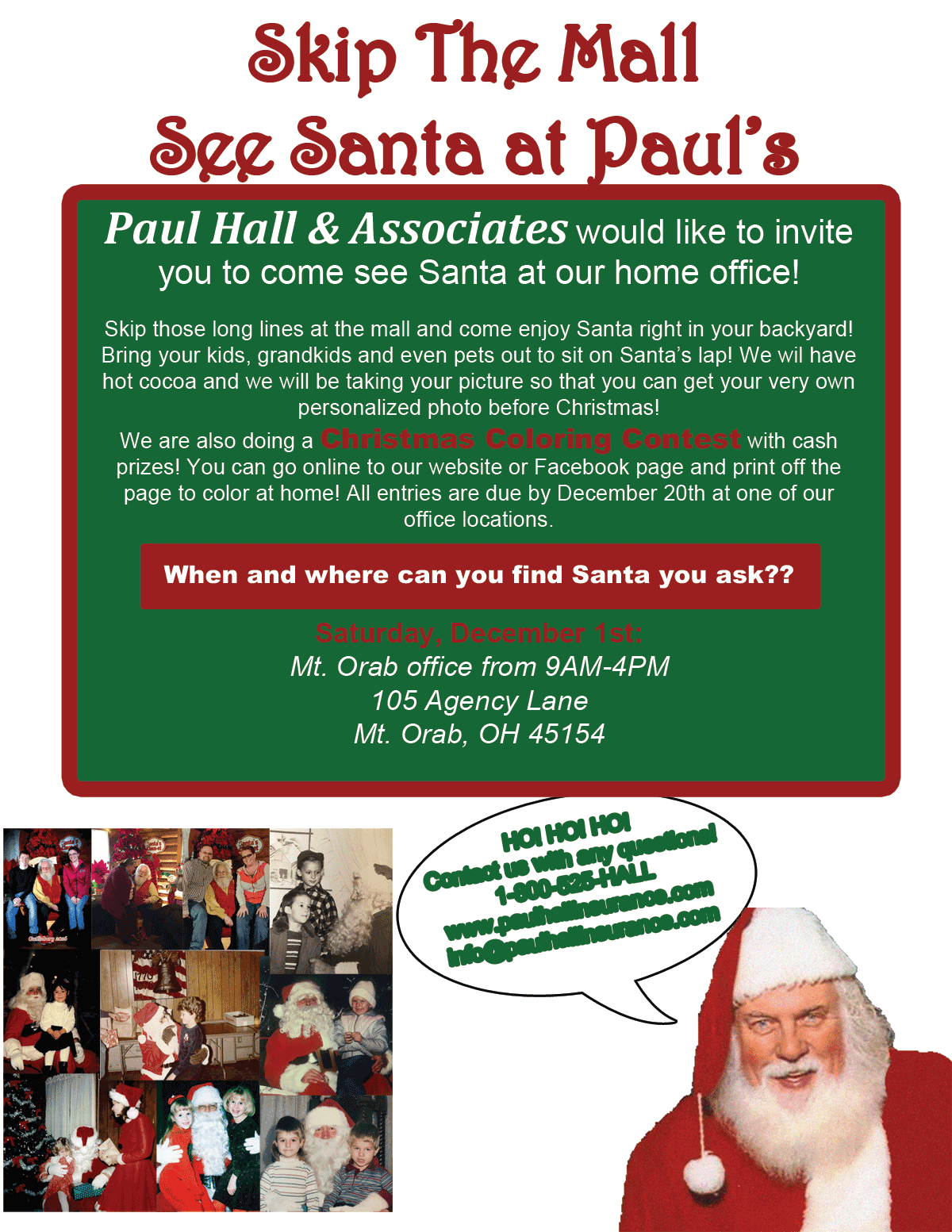 We so look forward to seeing you at our Santa Days!
If you would like to download our coloring page, you can do that here!

Christmas Coloring Page 2018 (8422 KB)



PRIZES INCLUDE:
There will be 5 winners of $25 in each age class of the coloring contest. The age classes are 6 & Under, 6-12, 13-18, and adult.