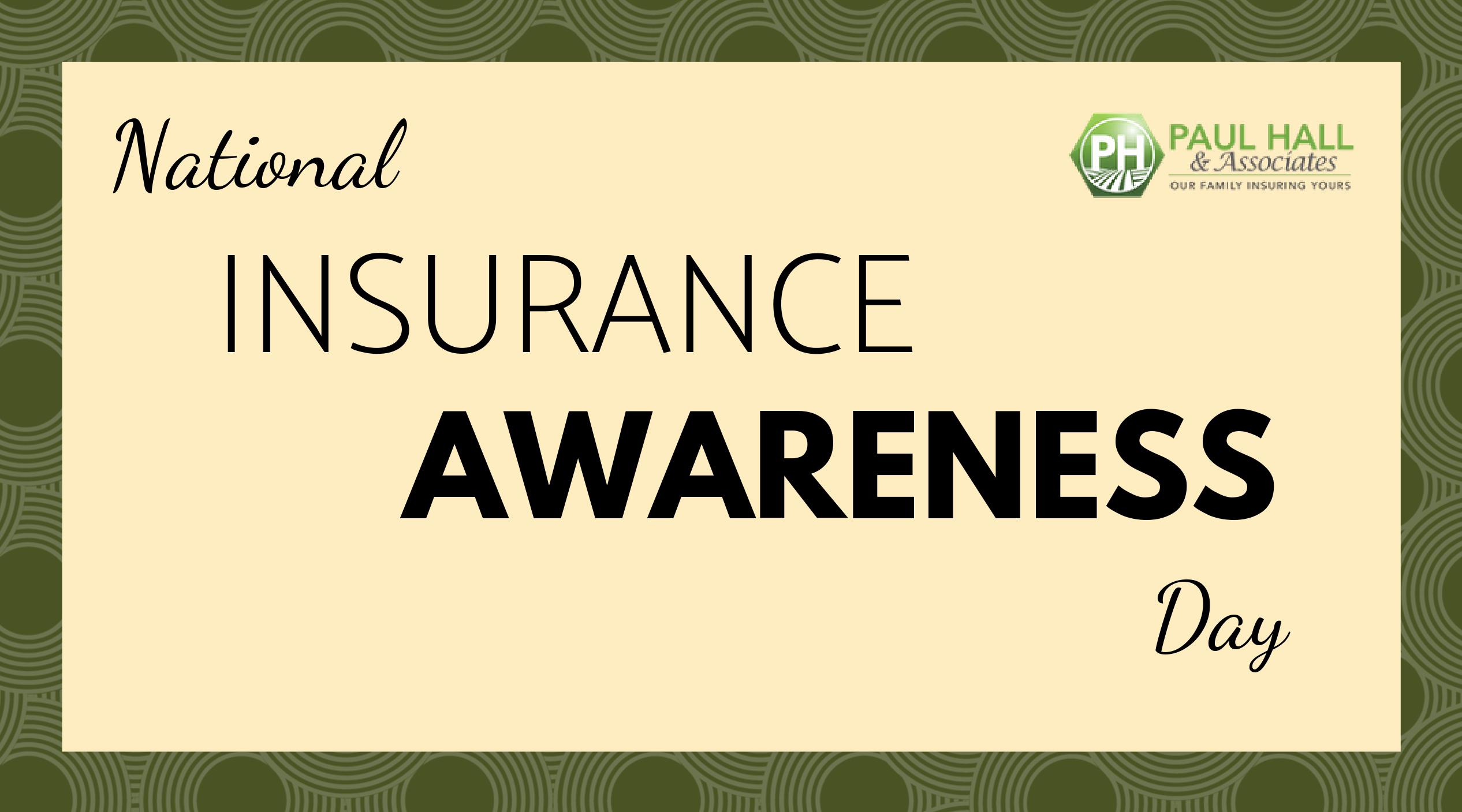 What's one of Paul Hall & Associates' favorite days? National Insurance Awareness Day, of course, and it's celebrated yearly on June 28th. No one necessarily knows when Insurance Awareness Day was created nor the reason for its creation, but insurance companies across the nation usually use it to remind clients to review their coverages. While we also want to remind you to check up on your policies, we want to change things up a bit for this special day.
The definition of awareness is "knowledge or perception of a situation or fact". With today being a national holiday dedicated to the awareness of insurance, we wanted to improve your knowledge of insurance by sharing a few fun facts about the business. Whether you already know these facts or not, give it a read and you might learn something useful!
No. 1: Insurance is thousands of years old.
Insurance may not have been identical to how it works now, but a form of it existed thousands of years ago. The first instance of insurance took place in China around 3000 B.C.. Merchants depended on transporting their goods on a ship and risked losing their products were a shipwreck to occur. To solve this potential problem, ships banded together and spread products out across all the ships. With this strategy, if a shipwreck ensued, only a small amount of the products would be harmed, versus losing all the products on a single ship.
No. 2: America's insurance history predates the American revolution.
One of our founding fathers, Benjamin Franklin, also co-founded America's oldest and continuously active insurance company, Philadelphia Contributionship, which was founded in 1752. Some citizens of Philadelphia got together and decided to protect against fire damages and the price that came along with it, helping start up the insurance business in America!
No. 3: Your home insurance probably covers volcano and meteor damage.
Even though the risk is extremely low in Midwest America, and the chances of a meteor striking your house are also slim, it is likely that your home insurance covers volcano and meteor damages.
No. 4: Alien abduction insurance has been available since 1987.
Worried about getting abducted by aliens? Don't worry, there's a policy out there for you. Alien abduction insurance covers you should you be abducted by an extra-terrestrial life form. An insurance company in Florida provides this policy and has (believe it or not) sold over 100,000 policies and covered several claims!
No. 5: Taco Bell once purchased taco insurance.
In 2001, Taco Bell promised everyone in America a free taco, but there were obvious guidelines. If the Mir space station landed in its intended crashing perimeter in the South Pacific Ocean, everyone would win a free taco. So, Taco Bell purchased a taco insurance policy to cover the costs, had the space station landed in the designated perimeter. Luckily for Taco Bell, but disappointing for Americans, the Mir space station did not end up crashing in the intended spot.
No. 6: Hole-in-one insurance allows golfers to offer huge prizes to anyone who gets a hole-in-one.
Have you ever been lucky enough to hit a hole-in-one while playing a round of golf? Some golfers award big-time prizes, like a new car or a large sum of cash, to anyone who shoots a hole-in-one at their golf event. If you have this policy and someone hits a hole-in-one, the risk of having to pay out of pocket for these grand prizes is eliminated and everyone goes home happy!
We hope you enjoyed these fun facts about insurance! Happy National Insurance Awareness Day!