"If your actions inspire others to dream more, learn more, do more and become more, you are a leader." -John Quincy Adams
As Boss's Day is upon us, we have been reflecting on just how blessed we are to have Paul as our boss, the leader of the Paul Hall & Associates family. The above quote signifies exactly what Paul instills in all who work for him. He doesn't limit our abilities. Instead, he encourages growth and experiences. He wants us to dream big and accomplish our goals. Most importantly, if he can help us accomplish our dreams, he does everything in his power to.
As a staff, we spent some time doing something you shouldn't … we spent some time talking behind Paul's back! Here are some of the thoughts our work family shared about the man we call our boss, leader, commander and chief, the H'ster and most beloved PH.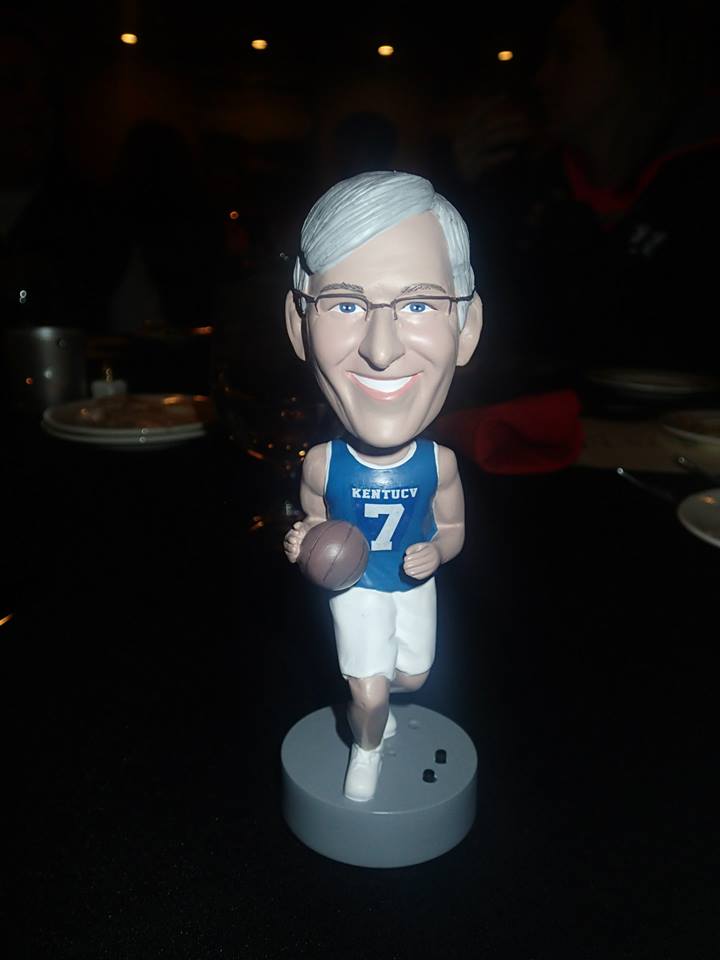 "They say that you never work a day in your life when you love your work. I say you never work a day in your life when you have a boss who truly cares for you. Paul treats each employee as a member of his family. He jumps right into every job there is to do and sees it through to completion. One Saturday, while at work, he asked me to start scrubbing tiles with a toothbrush. He then sat down and started with his own. Not very many bosses would do that!" – Stephanie Meyer
Thanks Paul for never asking us to do something you, yourself, wouldn't do. If we are doing what you like to call "grunt jobs" we are always assured you will be right there next to us doing it too.
"What I appreciate about Paul is his compassion and caring for people --- not only his employees but ALL people. He's always there to help with anything that needs to be done. He's always there to lend a hand with any task that needs to be done. Yes, he's my boss, but more importantly he is my friend. I am proud to be a Paul Hall & Associates employee!" – Bob Hare
"Working for Paul is different than any job I have ever had. He is by far the most generous employer I have ever worked for. He has a well-known presence in the community and always gives back to the community that supports him. He recognizes hard work and rewards you very generously. He always gives credit to his team for our achievements and never takes credit solely for himself. When it comes to your family, they come first. Last year my dad passed away and he was very understanding while he was in Hospice Care. I feel that if I ever needed anything, I could go to Paul and he would try to help with whatever it was.
We truly are a big extended family here at PH&A. When you have as many employees as Paul does, it seems that there is always something going on with someone. We all work together and manage to fill in the gaps when needed because we care so much about one another. We spend more time together throughout the week than we do with our own families. It is very hard not to develop genuine feelings and relationships with one another. Paul encourages our closeness where some employers would not. He always has an open door and is always willing to help whenever and wherever he can." – Jillian Waits
Thanks Paul, for making us a family. Thanks for encouraging heart-felt relationships with our co-workers. Thanks for treating us all like family and allowing us to show our goofy sides off. We are blessed to be a part of the PH&A family.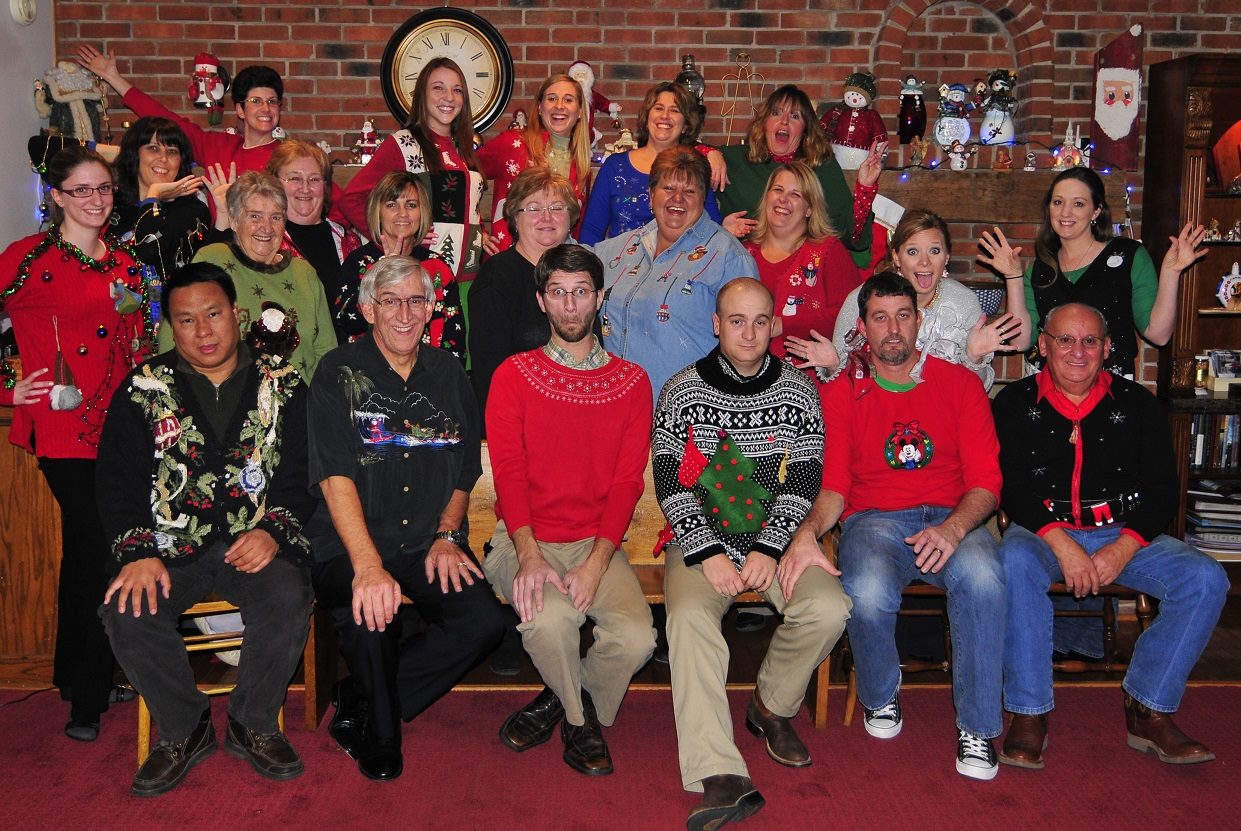 "Paul has given us more experiences than I would have ever had, our cruises and trips close to home. He finds our strong points and pushes us to be the best we can be. I love challenges and he pushes me to be the best I can be. I am very grateful for him as a boss because he really treats you like family. I want him to know I don't take him or my job for granted and feel very blessed to have gotten to do all the things I have experienced the past 5 years. Thank you for everything Paul!" – Beckie Tucker
Thanks Paul for always pushing us to be our best. For allowing us to thrive. For letting us experience more in life by being a part of Paul Hall & Associates.
"Paul is a great boss, he is very selfless and giving. I have not had a boss who has been so generous. He is a great leader who allows us to grow with his support. I now look forward to going to the office each day. " – Danielle Shiveley
"If the words leader, organized, caring, generous, fair and smart define the word boss then it also describes Paul Hall. I have worked for other people before and have not ever worked where a family atmosphere is a priority. Paul wants all of us to succeed, he gives us opportunities that make us better. I am proud to work for him and appreciate what he does for us and our community." Mariah Votel
"Paul is always willing to GIVE; to employees, the community and even strangers. He is highly respected in the community and it's nice to work with such a positive role model. Although his name is on the door and he has many employees, he still works very hard every day. (I write this as I look out the window and see him and Todd clearing out the fence row down 32!). I have never had a boss reward me as much as he does. Not to mention because of him and a very nice donation he made, I was able to meet JO DEE MESSINA!!" – Lillian McConnaughey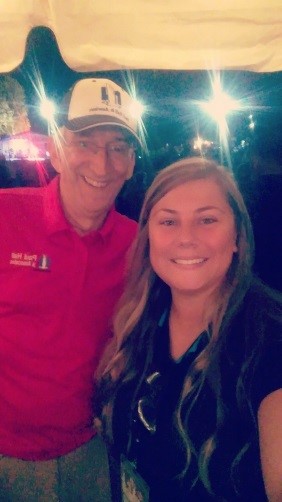 Thanks Paul for always supporting our communities. Thank you for being such a caring, generous and giving person. Thank you for showing us true leadership by being a leader and role model. Thank you for giving us opportunities most can only dream of.
To sum it up simply, "He is a wonderful boss with a big heart that goes above and beyond for his employees." – Anissa Cheatham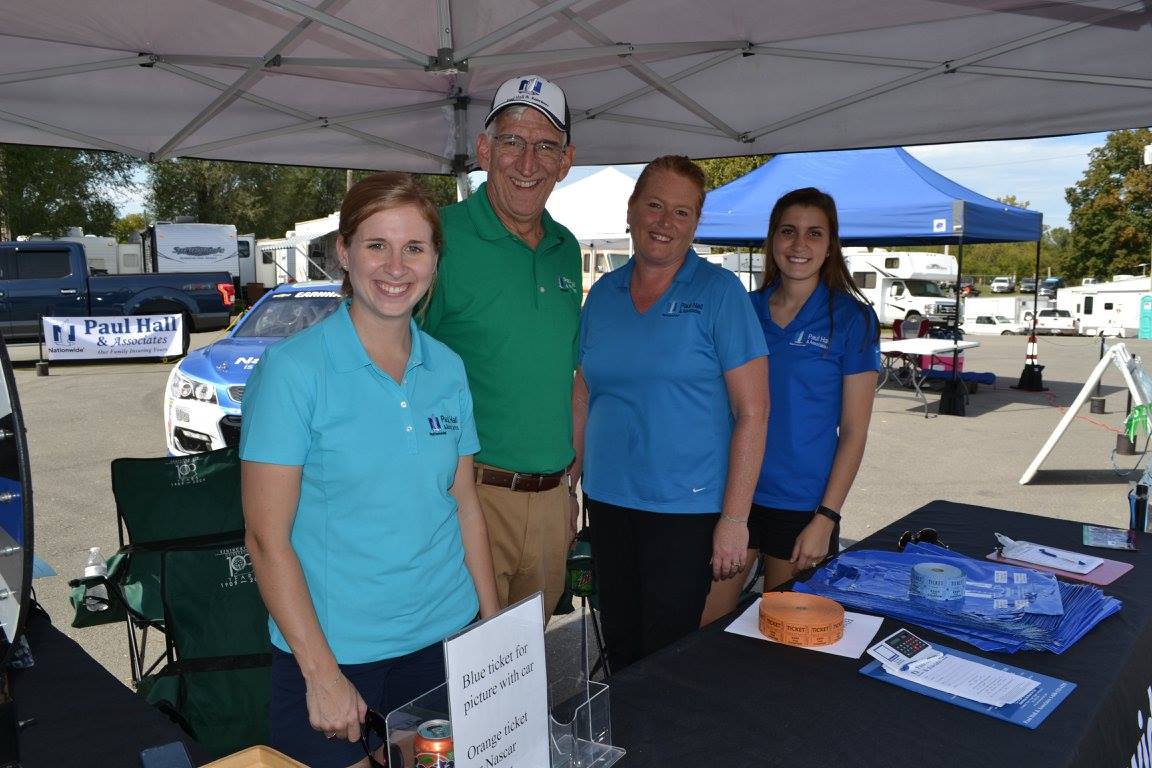 "I have had the privilege of working for Paul Hall over the past 20 years. Paul is one of the kindest, most supportive people I have ever met. He works hard to give back to the community that has given him so much, and he fosters this way of thinking in his employees by encouraging us to give back as well.
What he may not realize is that when he encourages others with this mentality of kindness, giving, and service to others, he is creating a legacy through not only his wife and children, but through his Paul Hall & Associates family as well. Whether through our churches, 4-H, FFA, FCCLA clubs, sports teams, schools, or helping those in need, we carry on that tradition of kindness and generosity because we see it in Paul day after day.
Yes, a boss is the person in charge of ensuring his employees are knowledgeable and productive in the workplace, but Paul also makes us better people for our families and communities. That is what makes Paul Hall a great boss. Happy Boss's Day, Paul!" -Linda Sawyers
Thank you, Paul, for making being an employee less of a "job" and more of a lifestyle. Happy Boss's Day from your PH&A family!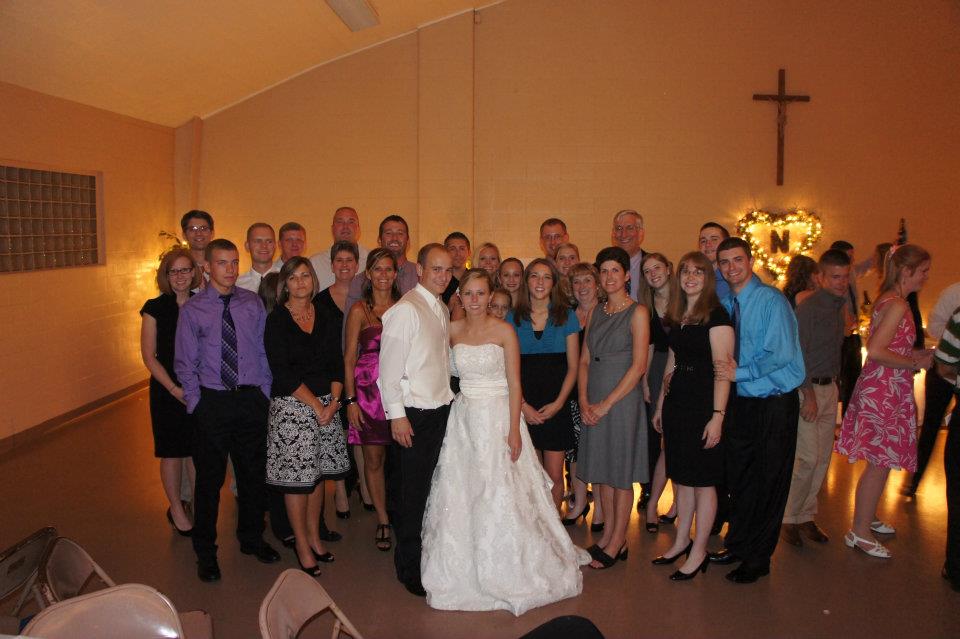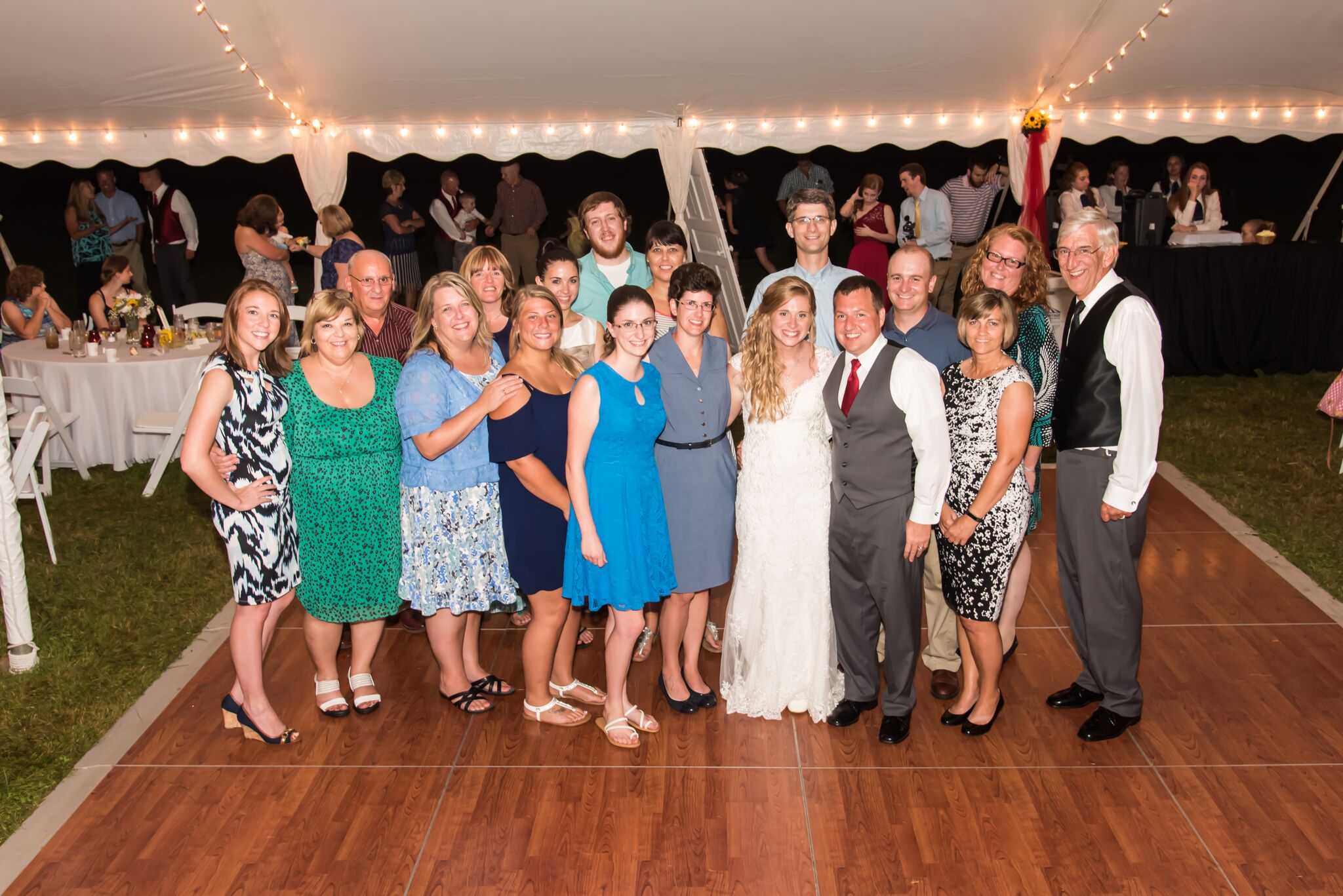 We are truly a family and PH&A and we always enjoy celebrating with each other!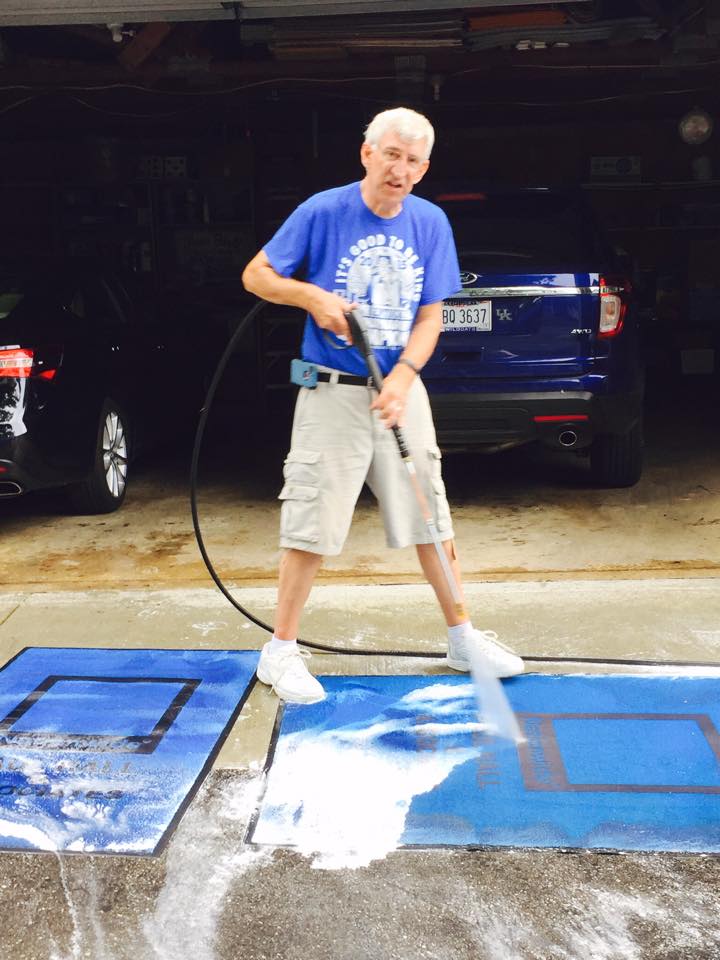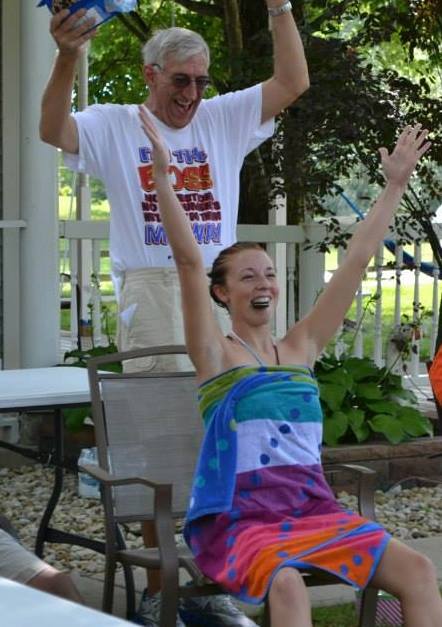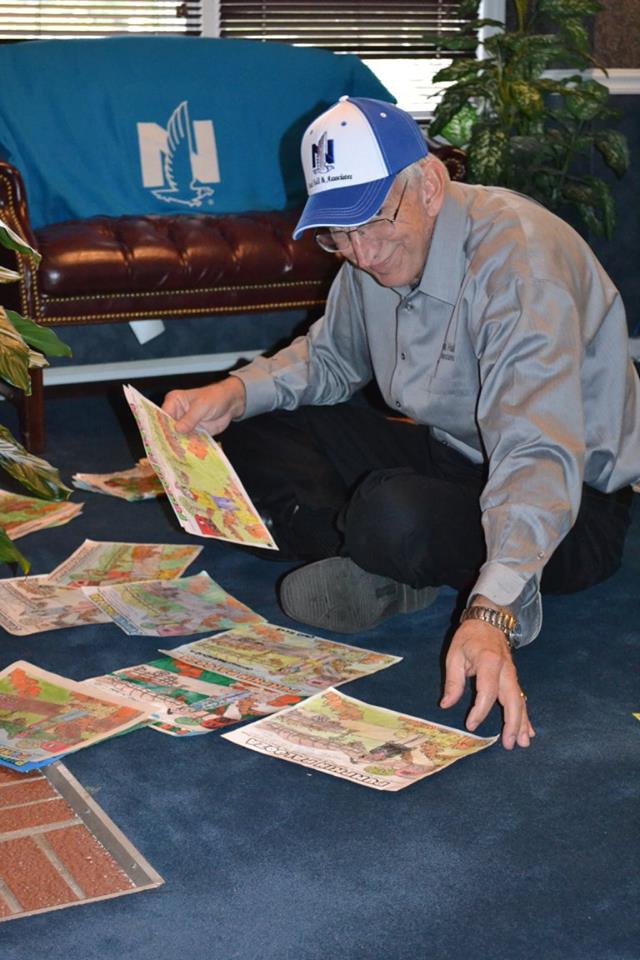 Paul is always in the thick of it with us. That could be cleaning rugs after a hard weekend roasting corn, celebrating with us after winning a game at the staff picnic or judging some coloring pages for our coloring contests.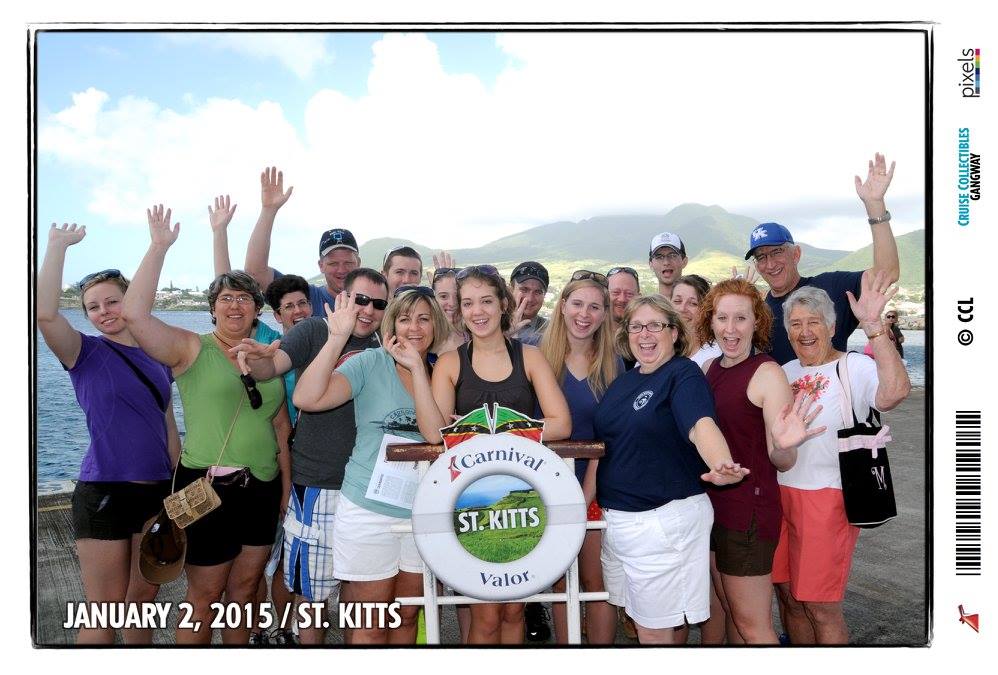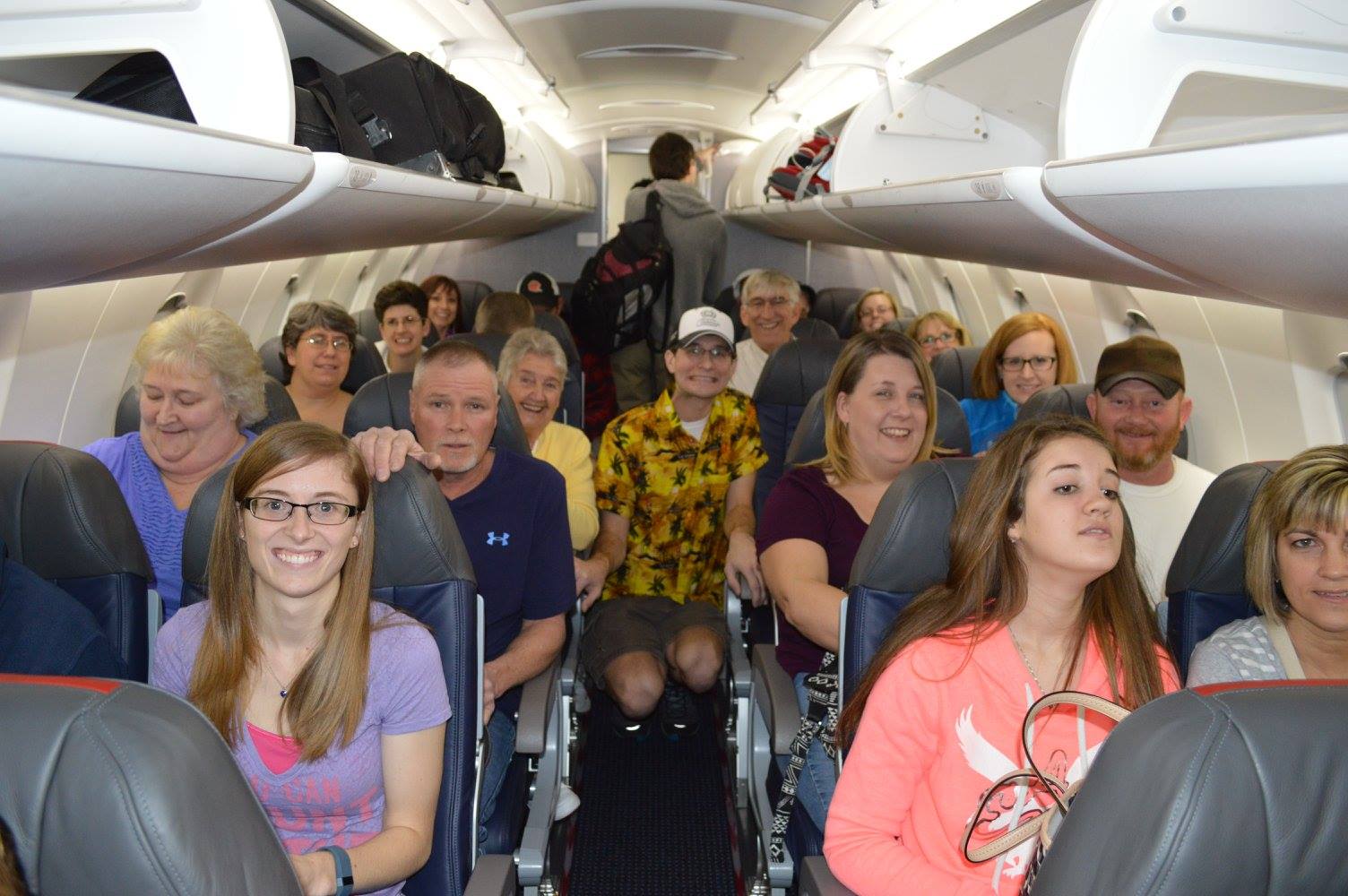 We are blessed to have a boss that shares his awards, trips and bonuses with us. Instead of taking the credit for himself, he continues to pour out special awards, trips or bonuses for us!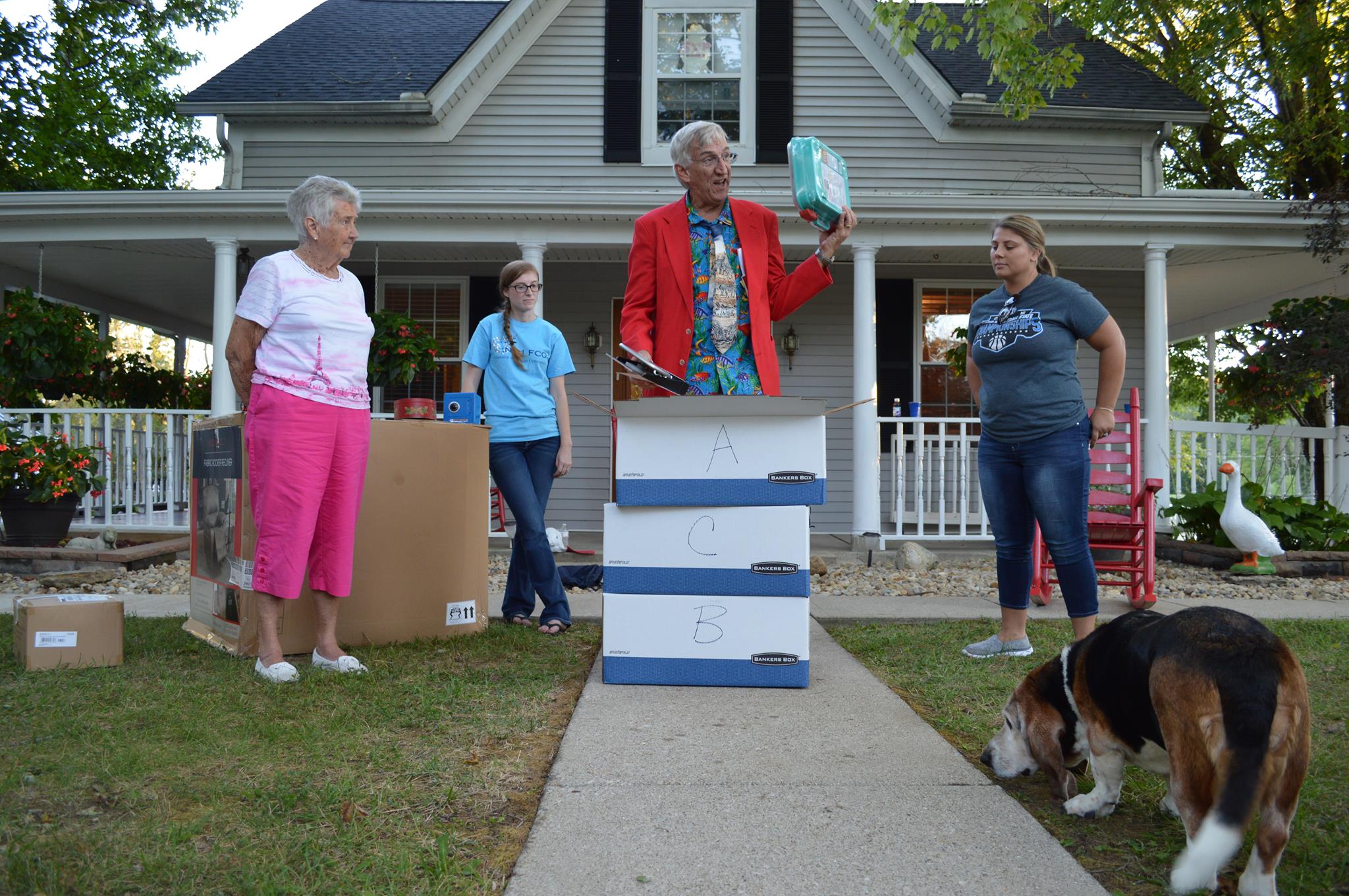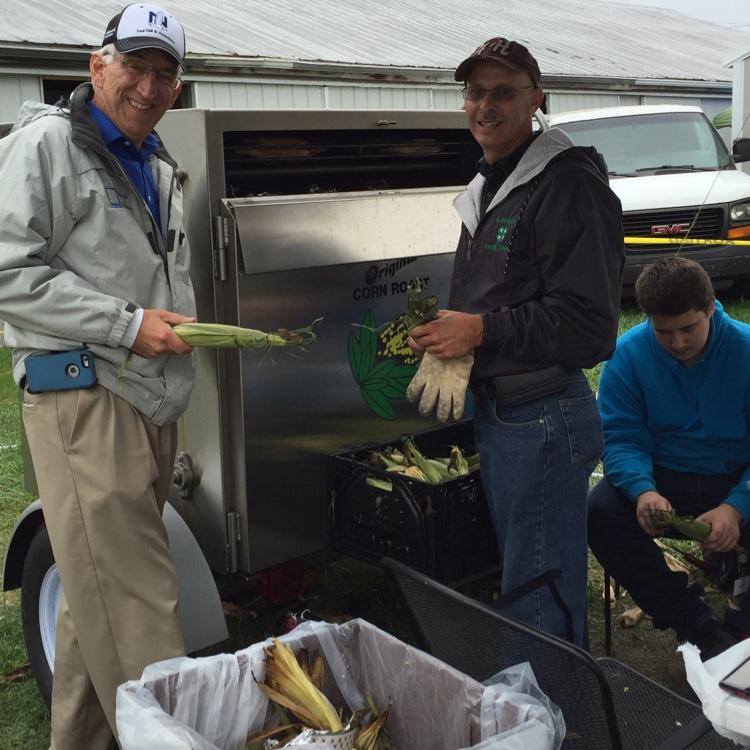 Whether dressing up as Monty Hall for a staff game of Let's Make a Deal or helping roast corn for scholarships and donations for the community youth, Paul is always going all out for others.